We are actively involved in recycling solutions across the globe. We believe that all the wastes including hazardous and toxics can be recycled or incinerate which leads to energy optimization.
We also help the esteemed clients in taking their waste solvents, refine/ purify to meet their product specification and return back to them following all the safety and quality norms.
Providing Recycling solutions services since 1983 through the treatment, recovery and recycling of waste.
Managing the wastes from chemicals, pharmaceuticals, electronic and oleo industries
Contributing approx. 40% of Vikalp Group's turnover.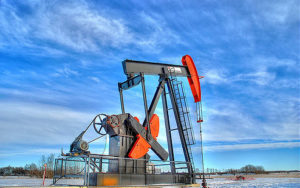 Most of our spent & crude solvents, distilled solvents, off spec Chemicals and surplus/ stock lots gets collected, segregated and sold to neighboring countries. Products list is-
Hydrocarbons: Toluene, Xylene, Toluene/xylene mixture, Hexane, Cyclohexane, Ethyl Benzene, Heptane, C5, C6, C9
Alcohols: IPA 80%, IPA 97%, IPA 95%, Methanol, Ethanol etc.
Acetates: Ethyl Acetates, Isopropyl Acetates, Methyl Acetate, Butyl Acetate etc.
Chlorinated Solvents: Methylene Chloride 99%, Methylene Chloride 91%, Perchlorethylene, Trichloroethylene
Thinners: Thinner Grade A, Thinner Grade B, Multipurpose Thinner etc.
Ketones: Acetone 95%, MEK, MIBK
Current List of Recycled Products
Updated: 24th may 2018
Distilled Toluene & Ethyl Acetate Mixture
Recycled MMA
Distilled PMA
Distilled PGMEA
Recycled Methylene Chloride
Recycled NMP
Recycled Tetrahydrofuran 90%
Recycled Thinner: Grade Arrow A
Recycled Thinner: Grade Arrow B
Recycled Fuel Oil
Recycled Diesel
Used Engine Oil
Glycols: MEG, DEG, HEG, Crude Glycols containing EGs, MPG, DPG
Miscellaneous: Triethylamine, DMF, THF, DMAC, NMP, Acetonitrile, PMA, PGMEA,
Polymers: LDPE, HDPE, PET, ABS etc.
Solid Chemicals: Adipic Acid, TiO2, Poly Vinyl Alcohol, Malic Acid etc.
Oil: Recycled Base Oil, 2T, 4T, SAE 4o etc.
Fuel: Recovered Fuel Oil, Furnace Oil, Used Engine Oil, Black Diesel, waste Kerosene, Naphtha etc.
Recycled Methylene Chloride 99.5%: 4 FCL
Recycled Methylene Chloride 86%: 2 FCL
Distilled Ethyl Acetate 88%: Weekly 2 FCL
Distilled IPA 97%: 3 FCL
Distilled IPA 92%: 2 FCL
Distilled BTX (mixture of Toluene, Xylene and EB)
PGMEA: Mixture of PMA and PGMEA: 8 FCL
Distilled Hexane: 2 FCL
Distilled Acetone: 1 FCL
Thinner
MEG with 10% water
MEG with 20% Water
MPG, DiPG and Tri PG Mixture (with max 15% water): 200 MT per Month
Naphtha
C5
Recovered Fuel Oil (Visc Max 180 CST, Flack pt Min 60 Deg C, Water 0.1%, Sulphur Maz 1%, Sediments 0.3%): 5 FCL weekly
Used Engine Oil: Weekly 10 FCL
Ultra Low Sulphur Diesel: 15 FCL weekly