We are engaged in trading of different kind of fuels and lubricants including Ultra Low Sulphur Diesel, High Speed Diesel, Fuel Oil and full range of lubricants. We are an Authorized distributor of Exxon Mobil's Fuel and Lubricants Division. We distribute our products through our existing network and offices across Asia, Africa and the Middle East.
Our Team is well equipped within depth knowledge of products and logistics to help our esteemed end users understanding the shipping and finance industries. We closely work with our customers to determine suitable strategy and mechanism which can better prepare them to market volatilities.
Quality, Commitment, trust and We work closely with our end users and Manufacturers in change driven environment and always willing to adjust as per the market needs.
We are also representing few other well-known brands and distributing their products in South East Asia and Africa.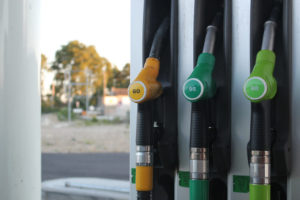 Products: Trading, Stock and Sell, Contract Manufacturing
High Speed Diesel
Ultra Low Sulphur Diesel 10 PPM Sulphur
Diesel 500 PPM Sulphur
Fuel Oil CST 180 & 380
Recycled Fuel Oil
Used Engine Oil
C6, C5 etc mixture
Mixture of Diesel 80% and Balance high flash constituents
MTBE
Kerosene
Off Spec Kerosene
Naphtha
Hexane
Waste/Mix Solvents to use as fuel
Engine Oil: 0W40, 5W40, 15W50, 5W30, 10W40, 2T & 4T, etc.
Base Oil
Recycled Base Oil
Packing of above mentioned products is generally
New Drums :200 Ltr
Recon Drums :200 Ltr
1 Ltr, 2 Ltr, 5, Ltr, 20 Ltr etc.
Iso Tanks
Flexi Bags :23000 Ltr
IBC :1000 Ltr